3 tags
7 tags
I feel the need to apologise having not updated...
2 tags
2 tags
2 tags
2 tags
2 tags
1 tag
3 tags
2 tags
4 tags
10 Futures by Michael Pryor (release date 2nd... →
"Synopsis: Sam and Tara. Best friends in a future when artificial intelligence organises our lives, and micropets are the latest craze. Best friends when rationing means cold showers and no internet. Best friends when genetic matching makes asking a girl on a date a minefield of epic proportions. But will they still be best friends in a future when plague wipes out most of humanity? Or a...
4 tags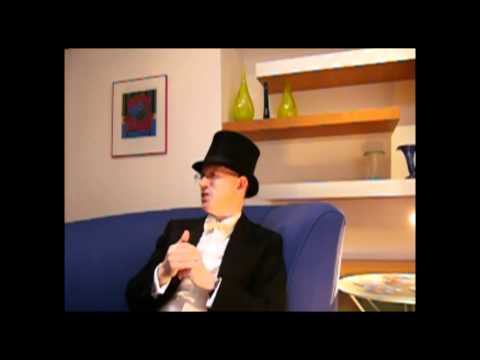 So much for somnambulism.: The day Erina got to... →
the-beccaria-cage: Okay, so as you probably know, A week or two ago I got to meet my favourite author, Michael Pryor. He is an Australian author who specialises in youth literature, including (but not limited to) speculative fiction. (he writes Laws of magic series if you didn't know) Okay, so I'll give you a…
2 tags
Another book is coming, and looks to be Best. →
3 tags
4 tags
Trinovant, we have another theory...
(Apart from one I'm concocting about Evadne - but that one will have to wait and see.) A brief recap: in ToT, AUbrey's Beccaria Cage is hit by twisted Tremaine magic, causing him to be enveloped in a parotective armor that links his soul to his body again. So far, so yesterday. But here's a thing: when you die, your soul and your body are disconnected and the golden cord leads...
1 tag
A few other Lutetian oddments:
A "PUZZLES GAMES MAGIC" store (the green sign!). A belle epoque merry-go-round just around the corner from our apartment. Delroyle! Can't you just see it? As well as all that, I discovered a brand of authentic replica swords called Albion Europe. The warning plate near their display model in the Musee de Cluny asserts that "swords are considered a weapon with a...
1 tag
2 tags
Hot air balloons!
Here's a thing: the site of the first ever hot air balloon launch, in the Jardin des Tuileries, Lutetia. (By the way, I discovered that the Gallian word for 'Lutetia' is Lutece, with an accent on the E that this confounded keyboard won't let me do.) Reblogged for steampunkery. I also glimpsed a real hot air balloon, from the top of the Cathedral of Our Lady. It's...
3 tags
Akkadian!
That most useful and exotic of magical languages, and best of all, it actually existed! In the Louvre, there are several large chunks of black stone inscribed with the ancient language, as per photo below. The most famous of these is the Code of Hammurabi, one of a set of eight-foot-high stones setting out the rule of law under the Akkadian dynasty… which ran on the theme of putting people...
1 tag
1 tag
Here is an exciting steampunky clock from the 17th century, spotted in Lutetia's Musee de Cluny. It struck me (no pun intended… much) as the sort of thing that a magic professor might have hanging about along with his labelled bags of magic beans and unicorn horn.
3 tags
Read this. Laugh yourself silly and gasp at the... →
Repeat again.
Laws of Magic Tarot Card WIPs Update
korbinnian: Finished Sophie, Caroline, and Dr. Tremaine's cards tonight. Sylvia has a rough proper sketch done, as do Kiefer, Rose, Darius, and Bertie. The others are still in their very early stages. Yee Hee Hee. I can't wait. Can we see them soon, pretty-as-Caroline please? Thank you, Kor, for devoting your time and epic sketching skills to the entertainment of all us LoM fans!
1 tag
Aubrey Fitzwilliam hated being dead.: Laws of... →
korbinnian: Aubrey (Edit: That's meant to be the Beccaria Cage around his neck, by the way.) I still need to fix up his left arm, and the fold of cloth that goes from his waist and drapes over said wonky arm. But I was trying to go for a sort of mystical holy man wander sort. Some frequent keywords… Oh. My. Click the title to see more about this, and the George card… How...
Aubrey Fitzwilliam hated being dead.: I have been... →
korbinnian: So far, I have good pencil drawings of Aubrey and George's tarot card designs done, with roughs for Caroline and Sophie, which I shall go finish as soon as I can feel the fingers in my left hand again, and have very loose sketches for Mordecai Tremaine, Lady Rose, Sir Darius, and Bertie, with… Ohboy ohboy ohboy! Kor's at the drawing board again…!
Halloween postcard print from 1916?! *starts... →
5 tags
Ena compiled (some of) her dream cast for a Laws...
Dora told me to put it up, and I'm being obedient. They're not in ANY order, except for the order in which I thought of them (and really, considering my expertise in keeping on a singular thought train.. well it doesn't say much for any sort of ordering system) i'm not going to link any of them, GoogleImages and IMDB works wonders I hear.. ;) OKAY. ~Dame Maggie Smith as...
2 tags
Fellow fangirl Erina is pretty stupendous, and...
Here is an excerpt fro her latest message to me: "YOU'RE GOING TO LUTETIA. YOU ARE GOING TO L.U.T.E.T.I.A. i can't make my emphasis enough (capslock, you're failing me here!) YOU'RE ACTUALLY GOING. I AM SO EXCITED FOR YOU!!!!!!!!!!!!!!!!!!!!!!!!!!!!!!!!!!!!!!! […] if you DO commandeer a sloop or drive like a Fury, please take pictures." Sadly, it...
1 tag
1 tag
2 tags
3 tags
4 tags
5 tags
4 tags
We now have a synopsis for The Extraordinaires:... →
Ena here! Miss Dora is off galivanting around the Lutetian cities/countryside, soaking up the sights and hopefully finding Aubrey, George and Caroline.. *cough*she-is-under-strict-instruction-to-teleport-me-there-should-she-find-them*cough* We Have News: we have a launch date for The Extraordinaires:The Extinction Gambit where Mr Pryor will be launching his new series: 7th December 2011, 4pm at...
Announcement ahoy!
Dear all, I have an exciting announcement: I just messaged off the password to VoteFitzwilliam administration to Fellow Fangirl extraordinaire, Erina. She'll be taking care of VFW while I'm off in Lutetia taking photos to share with you all. This owes much to her having selflessly and eagerly offered in the following terms: > > EVEN MORE EXCITEMENT WITH THE FACT YOU ARE...
A gift for the fandom (such of it that reads... →
WE HAVE A DECEMBER 1 RELEASE DATE ON THIS ONE
Unquote, His Pryority re. The Extinction Gambit, emphasis added by moi. !
4 tags
Ee Oo Ee Oo Ee Oo EE OO...
…That is the sound of VFW Headquarters (currently: my sunroom)* hyperventilating on seeing THIS: And here is a close-up of the picture: The Extinction Gambit, an actual copy! Photographed in front of His Pryority's Edwardian inspiration wall, no less - the most powerful wall in the Pryor fandom, since it can give him ideas to write about. Wow. * Speaking of VFW HQ: I am going...
1 tag
4 tags